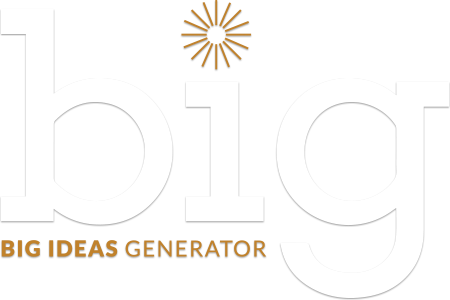 BIG and Arete make front page news
BIG and Arete make front page news
BIG and Arete have made the front page at UChicago News!
Arete helps faculty turn ideas into action
By Jann Ingmire
Photo by Robert Kozloff
James Evans had an ambitious idea: He wanted to better understand how knowledge is created and if a better system could help maximize scientific discovery. In pursuing that idea, he pioneered a new field of research and built a worldwide network of researchers studying the knowledge of knowledge, or "metaknowledge."
An associate professor of sociology and the director of the Knowledge Lab at the Computation Institute, Evans credits Arete, the UChicago research accelerator, with helping him turn his idea into a reality. Launched in 2007, Arete was created as an experiment to explore whether there was a better way to systematically support multidisciplinary research on campus. Current projects range widely from research in the sciences and the humanities to economic and urban issues.
" Innovation is in the lifeblood of the University of Chicago. Arete plays a key role in cultivating a unique environment in which faculty can pursue breakthrough research."
—Samar Kaukab
Co-executive director of Arete
"Arete helped walk me through the process of visioning the size and scale that a project like this should be," says Evans. "They understood that these are big questions that we're asking that can translate into linkages across multiple disciplinary fields—inside and outside the academy. And then they were able to walk me through the process of building a competitive plan for obtaining funding."
Arete helped Evans secure a $5.2 million grant from the John Templeton Foundation to start the Knowledge Lab in 2013.
Even though idea generation is central to what happens at UChicago, truly novel research can be a risky business. Some of the most promising research initiatives never get off the ground for a variety of reasons—difficulties with funding, lack of collaborators, and bureaucracy can be stumbling blocks.
Innovative approach to research
This idea for an entrepreneurial unit dedicated to bringing people together and launching ambitious projects emerged from conversations between John Cacioppo, the Tiffany and Margaret Blake Distinguished Service Professor in Psychology; Matthew Christian, now Associate Provost and Chief of Staff; and Kenneth Olliff, now the Associate Vice President for Program Development in the Office of the Vice President for Research and National Laboratories. They chose the name Arete, a classical Greek word, meaning "the highest level of excellence."
Arete has grown tremendously in connecting faculty research projects across campus and disciplines and with other institutions. Arete works with faculty to launch programs that are too large or too complex in scope for a single faculty member, department, or division to undertake.
"Arete is an experienced partner: We listen, we ask questions, we help to strategize and think creatively, and we help to execute," says Jasmin Patel, executive director of Arete. Patel and co-executive director Samar Kaukab, lead a team of research strategists from the Office of the Vice President for Research and National Laboratories, the Office of Alumni Relations and Development, and the Office of Federal Relations.
"Innovation is in the lifeblood of the University of Chicago. Arete plays a key role in cultivating a unique environment in which faculty can pursue breakthrough research," says Kaukab.
The Arete team also will reach out to new faculty to help them make intelligent connections and establish creative partnerships in UChicago's research environment. "Interestingly, they came to me with some suggestions and helped me brainstorm about a new initiative I wanted to start at the University of Chicago when I was new to the faculty," says Giulia Galli, the Liew Family Professor in Molecular Engineering. "They helped me make connections I could not have done on my own."
Generating and incubating big ideas
One place where faculty members can learn about new ideas is The Catalyst—a collaborative space and incubator located in the UChicago bookstore. The Catalyst is a place where University faculty and staff can meet with Arete staff along with people from different fields and explore emergent ideas. It's also home to the Big Ideas Generator, an Arete initiative for funding early-stage research ideas.
The generator's approach goes beyond basic seed funding. As seed projects evolve into larger programs, Arete team members work with faculty to develop a customized strategic plan for the project's growth and to secure external funding.
For Evans, working with Arete allowed him to explore his ambitious idea of studying how knowledge emerges, thrives, evolves, and dies out. Arete helped Evans bring together a multidisciplinary workshop with experts to explore the topic. That led to the formation of a research network based at UChicago but also spanning the globe, and the creation of a prominent new center of study on metaknowledge—the knowledge about knowledge.
"People at Arete have proven to be great thinkers and readers," says Howard Nusbaum, a psychology professor who also has worked with the group. Nusbaum worked with Arete on theDefining Wisdom Project. "Arete has been extremely helpful, in terms of providing an outside perspective in developing ideas and proposals."
Adds Kaukab, "Arete is constantly evolving—we are shaped by the complex projects we take on, the dynamic faculty we work with, and our own team's desire to make a profound difference."
Originally published on April 20, 2015.
~ Upcoming Events ~